Facultad de Matemáticas
Despacho 308-C
(+34) 913944511
jesusr@ucm.es
Fields: Differential and Algebraic Topology; Real Algebraic, Nash and Analytic Geometry; Semidefinite functions and sums of squares; Real Algebra.
Teaching concerns
Advisor: PhD thesis and degree final projects (PHDs)
The anniversary of Professor Enrique Outerelo.
Professor Enrique Outerelo is a member of our mathematical community since 1961. All these years, he has been teaching mathematics, and many other important things, to several generations of us all. The many who have been lucky to be first his students, then his colleagues, and sometimes his collaborators, joined to celebrate his 65th anniversary. On that occasion a volume including mathematical contributions by many of us was published and dedicated to him in appreciation of his generous devotion to Mathematics. Those contributions can be found in this link, as well as the witty address Professor Outerelo offered us on 5 October, 2004.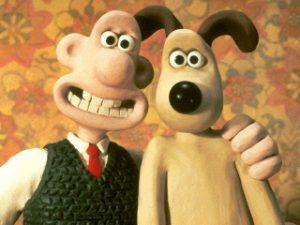 And here, our much admired Wallace and Gromit, who most likely are to  recommend these good reads or these BDs…